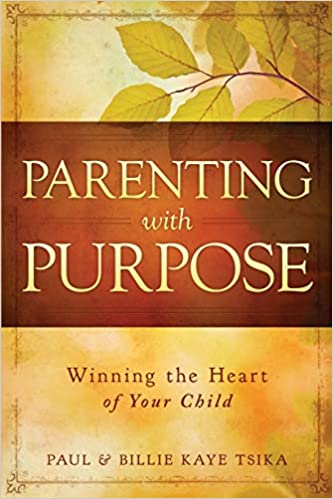 Author: Paul & Billie Kaye Tsika
Release Date: August 19, 2014
Publisher: Destiny Image
Editor/Writer: Rick
Part in Collaboration: ghostwrite
How Do You Become The Parent You Always Wanted To Be?
Almost anyone can be a parent, but what does it take to become a truly great parent? Everyone is looking for the secret to successfully raising their kids, and that secret starts with—purpose.
Relationship coaches, Paul and Billie Tsika openly share their struggles and victories in raising three children throughout their 45-year marriage. They even take you behind closed doors and bring their own kids' perspectives into the book, having them share the good and bad of how they were parented.
As a parent, you will be:
    Encouraged to raise your children intentionally, shaping them for adulthood and preparing them for their unique densities
    Equipped to lead your children into spiritual and emotional wholeness as you set the example
    Educated to incorporate a heart approach, where you parent based on your child's individuality and practice constructive discipline
    Empowered to grow from mistakes, practice forgiveness (a lot), edify, bless, and unconditionally love your children.
Get ready to transform your family! Start Parenting With Purpose and watch your children become the men and women God created them to be.