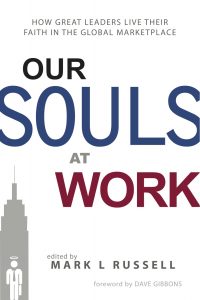 Lead Editor: Mark Russell
Release Date: January 1, 2010
Publisher: Russell Media (later Elevate Publishing)
Associate Editors: Rick and Melissa
Part in Collaboration: Copyediting
The time has come for us to see a purpose for business that goes beyond money and that has a vision for this economy that goes even beyond this earth.
Built around twelve themes: calling, leadership, character, success, money, stewardship, balance, disciplines, relationships, pluralism, ethics, and giving, Our Souls at Work opens our collective eyes to the spiritual nature and mission of our daily work.
Written by respected business leaders from well–known brands (Coca–Cola, PepsiCo, TOMS Shoes, etc..), Our Souls at Work creates a space for ongoing community and conversation on these important issues.